Last edited: August 1st, 2020
Manifesting your dream life is a huge topic these days.
Everyone would like to lead the most amazing, juicy, exciting life possible. 
And for stressed-out, overworked and overwhelmed career women, the idea of having a tool such as manifestation to cut down on the work to get there is obviously extremely appealing.
Think about something and make it appear in your life effortlessly?
Pretty cool concept, right?
Where do you sign?!
The thing is, as I always say, manifestation is simple but not so easy.
And you may have already noticed, if you have joined the ever-growing number of women who have tried their hands at manifesting their dreams only to discover that it is a puzzling and frustrating process:
– 'So, are you actually saying that all I have to do is to think about something and it will appear in my life?
Does this mean that can I just imagine a check and become rich overnight??! That doesn't sound realistic.'
– 'So, you mean I can't have any negative thoughts at all?
But, I can fake being happy all the time. This is just not going to work…!'
– 'What is this visualization thing? How do I visualize? How does this work?  Help, I can't see anything!'
– 'What happens after I visualize? Do I actually need to do something? I thought I didn't need to do anything? Now I am confused…'
– 'I keep hearing about vision boards? Do I need one of those too? They look kind gimmicky. Do they really work? How do I make one?
I get it!
I know it's really not straightforward… because  it took me years to figure things out and finally get it right myself.
Discover the simple system to manifest your dream life (... without feeling confused or overwhelmed!).
Click To Tweet
 A slow discovery
Living the dream
When I finally understood how to use manifestation (over 25 years ago already!), at first I got big results.
I was mind-blown.
It was incredible!
My life changed overnight.
I went from being a college drop-out to becoming a high-level executive without lifting a finger!
I got trained, got relocated half-way across the world and got to enjoy a pretty cushy lifestyle in a sunny location.
Talk about living the dream!
Refining the technique
After some time, though, things started to go south.
I was bewildered.
'What had I done wrong? What did I miss?'.
My beautiful dream world was crumbling and I was dumb-founded.
So, I went back to the drawing board to really get to the bottom of this concept. I struggled for years to reproduce my initial success with consistency.
I spent a lot of time studying ancient texts, researching, experimenting, trying to understand the nuances that could make or break my success.
After a lot of tweaking, I eventually got a hang of things and I got to exercise my manifesting skills in real life. Over the years, I have had plenty of opportunities to put this system to the test:
– Start over with your life packed in 2 bags during a bad divorce? Done that!
– Attract the partner of your dreams in 2 weeks? Done that!
– Dream vacations, perfect homes, career opportunities out of the blue? Done that!
I have used manifestation in every single aspect of my life.
I don't know where you are in life but what I can say is that:
– whether you've taken a wrong turn and you need to start over from scratch
– whether or you just want to massively level up,
my manifestation system will help you achieve big results in a minimum of time and without stress.
Curious about what it is?
It's really simple.
My simple system to manifest your (soulful) dream life
I have put everything I have learned through all these years of trials and errors into BLOSSOM, my new life makeover  and manifestation 'playshop'.
BLOSSOM taps into the power of manifestation to help you completely transform your life without undue stress and overwhelm. It also guides you step by step as you manifest the most blissful, soulful life you could possibly imagine.
Life reinvention & manifestation without the stress
BLOSSOM takes away all your concerns whether they deal with life reinvention or manifestation!
BLOSSOM follows a time-tested, comprehensive method and lays everything out for you. You just have to follow the steps.
It couldn't be easier!
Designing your perfect, soulful, juicy life
In BLOSSOM, we start out by identifying what's killing your joy and we then begin clarifying what you need to be truly fulfilled in life.
Working with clients I have come to realize that so many women (especially high-achievers) have been programmed to seek a version of success that is not truly theirs nor is it beneficial to them. This leads to this epidemic of successful but miserable professionals we see everywhere.
In BLOSSOM, we take the time to undo those mental programs so you can uncover soul-centered dreams that are truly yours.
This way you can be sure that your new life will fulfill you this time!
To make your new life even juicier, we complete this step by diving into everything that makes your heart sing in order to add rich and exquisite texture to your dream life vision.
Afterwards, I'll guide you on how to use manifestation to bring this soul-centered dream life vision to live effortlessly.
This, so you can experience a smooth transition and a more balanced and poised version of success, instead of feeling stressed-out and frazzled as is normally the case with major life upgrades.
Everything you need to stay on track!
Having doubts about your ability to make the changes you so crave?
Worried about your ability to focused and stay on-track?
Not too good at keeping yourself accountable? 
I got you covered! 
I help you create a personalized accountability and success plan to keep yourself motivated and accountable while your soul-centered dream life manifests.
We identify and clear your stumbling blocks, anything that could potentially derail you before it actually stops you!
This ways nothing will stand in your way.
At this point, you'll be truly unstoppable!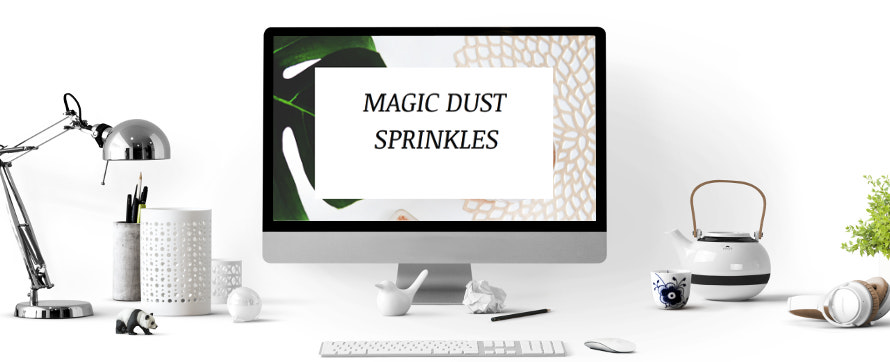 A whole year of guidance & support!
Unsure about how to proceed while your soulful life vision manifests?
Feeling overwhelmed and confused by all the manifestation tools and techniques you've heard of?
Worried about getting lost and losing momentum?
BLOSSOM includes a whole year of guidance, tools, prompts, processes and live support to guide you towards success!
Here's how this works:
Once we are done with the planning phase, you move into the manifestation phase.
From experience most women find this phase challenging. With all the twists and turns that can occur while your dream life manifests, it's an emotional time that can easily feel overwhelming.
That's why I have designed a special manifestation daily planner to keep you focused and give the support you need during this time.
No more worrying about what to do next, when to visualize or keeping track of the new habits you want to develop!
The planner is chockful of prompts to help you stay on track, stay motivated, keep yourself accountable, refine your vision, update your objectives, journal, clear your mind and process your experiences as they unfold.
This planner, called the Dream Life Planner, is a beautiful minimalist manifestation journal and 1-year soulful life reinvention daily planner that will function as your sparring partner while your perfect, soul-centered dream life manifests.
All the steps are laid out for you. You will find:
daily prompts to guide you, keep you on track and help you reflect throughout the day,
weekly, monthly, quarterly check-ins and goal-setting prompts to reflect, assess your results, evaluate your progress, analyze your challenges and re-adjust your sails.
you also find inspiring quotes and other powerful tools to help you to ride the waves when you feel a bit discouraged and need an extra injection of inspiration.
You're never alone!
Wondering about what happens if you get stuck along the journey?
Simply jump on a call with me!
BLOSSOM is an interactive workshop that includes office hours access to troubleshoot the process and make sure you have every chance on your side.
And, you can also upgrade your workshop with additional support packages if you feel the need for even more personalized and frequent guidance.
These packages can help you bounce off ideas if you feel isolated, overcome specific challenges or blind spots you could be dealing with or address whatever else you may need help with.
The keyword here is bespoke!
Start manifesting your best life now!
Whether your life has come to a dead-end and you need a way to get yourself unstuck fast or whether you have BIG aspirations that you don't quite know how to bring to life, manifestation can help you get unstuck and transform your life in the blink of an eye.
And it doesn't need to be complicated: with BLOSSOM you can just lean back and enjoy the ride!
BLOSSOM really is the easiest way to manifest your perfect, soulful dream life.
Ready for your new life? Get started with BLOSSOM now
Pin this post for later.