If you're like most modern day Superwomen, you probably find it hard to slow down, wind down and enjoy life.
Running from meetings to clients to children powered by caffeine to overcome the lack of sleep you seem to juggle it all with maestria until one day your body says no more.
Before you hit the wall, I want to share with you a few tips to help you take the pressure down and bring some joy back into your life.
One thing before I start.
Coffee = bad!
This stuff is addictive, it messes up your adrenals which actually robs you of energy and it gives you a foul breath – not exactly fabutastic! –.
Need I say more!
Switch it up for tanguy lemonade or fiery ginger tea, and watch your energy go through the roof.
Now on to the tips:
1. Get some sun
Spring is here, the sun is out. Finally! Get some sun!
It's a natural source of vitamin D which boosts your immune system and your endorphins which will give you a blast of energy and put you in a great mood.
It will also gives you a natural make-up free glow.
Go out for lunch, find a sunny spot and enjoy!
2. Bust a move
Crank up the volume on the sound system and bring out your best moves.
It's an awesome and fun way to de-stress, the exercise gets your blood pumping which also releases endorphins and the right music will lift up your mood.
Silly anecdote: I used to love hip hop until my English got good enough to understand what they're saying. Then I went 'oh no, you said what?!!'.
Most of this stuff is to-xic!!
Seriously!
And lot of the music out there is kind of the same regardless of the genre. It implants some negative thoughts into your subconscious.
Even if you think you're immune or it's just for fun, your subconscious mind soaks it all like a sponge.
Careful! Watch out for those lyrics!
Now Madame Badu, puts me in a good mood.
3. Go on a date
… with yourself!
I love this trick. I got the idea from Julia Cameron and her international best-selling book The Artist's Way.
This is a fantastic way to reconnect with your passions and a joyful childlike care-free spirit.
What do you enjoy: painting, drawing, going to exhibitions, listening to some live music? Set a date in your calendar and take some time for a moment just about you.
Schedule time for fun in your life. Click To Tweet

4. Spend time in nature
There's nothing more relaxing then spending time in nature. And taking a break from all the modern day technologies that really stress our bodies does wonder to rejuvenate yourself.
You don't need to go far: find a park, a lake or a public garden and you can tune back into the slow pace of nature.
You get extra points if you leave your phone at home!
5. Plant a garden
If you enjoyed the nature trick, you can make the experience last longer by bringing nature into your home.
It's fun, really relaxing, plus you could even grow plants that can be used in a kitchen.
You don't need a whole garden, even a balcony or a window sill will allow to enjoy a bit of nature and savor some delicious homegrown tomatoes or some tasty sprigs of parsley!
Now, your turn! Pick one tip and go have some fun!
Pin this post for later!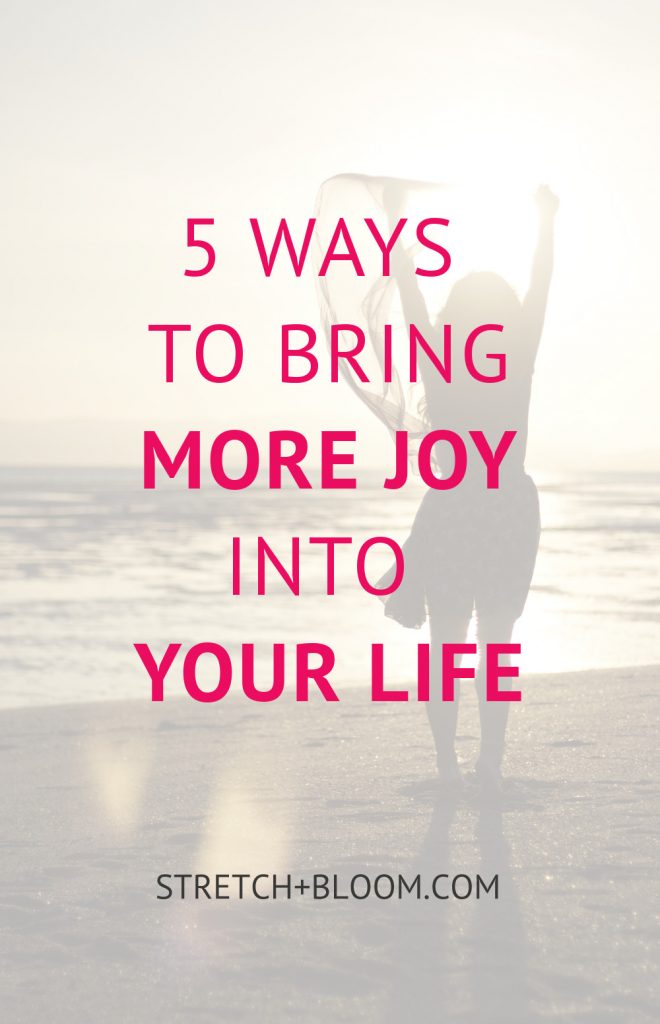 Post updated on Dec. 18th, 2019